Untapped Brewing Company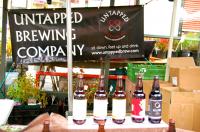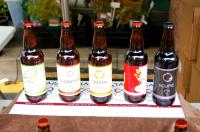 Hand crafted Real Ales in bottles & 5Ltr MiniPins
Visit Website
We started brewing our tasty beers around autumn 2009 and, thanks to our wonderfully loyal customers, have consistently punched above our weight ever since.

Having started with 2 beers - Sundown and Eclipse - we now have a core range of 6. They cross the spectrum from light, fruity and golden to deeply dark and delicious. 

We have a passion for beers that surprise and delight, and are now developing a new range of specialist beers. We're going to use different recipe, brewing and conditioning techniques to produce some truly wonderful brews (no more clues!). 

We're also edging ever closer to getting our own brewery. This will mean that we can get our beers into cask in a much bigger way than we can now, and that you'll be able to visit us on our own patch. As soon as we know more, so will you!