Swansea Print Workshop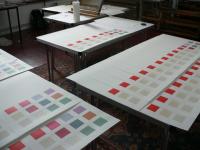 original prints [not reproductions] etchings, linocuts, screenprints, collagraphs
Visit Website
Swansea Print Workshop is a fine art printmaking studio run by a group of artists. Set up in 1998 as a not-for-profit organisation, it is a hub for fine art printmaking in South Wales.
We have a range of printing presses, old and new for producing original, hand printed prints. We provide a lively and interesting range of print related workshops and masterclasses through a regular workshop programme providing opportunities to learn new skills in a supportive environment.
Our exhibition programme offers plenty of opportunities for members to show and sell their work
 Our art shop and on-line art sales gives access to a wide range of affordable art
We hold ongoing life drawing classes every week in the evening with a monthly daytime group on the last Wednesday of every month.