Lincoln's Lunchbox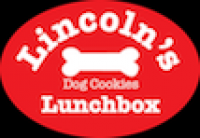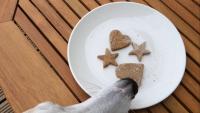 Wholesome, hand made, tasty dog treats
Visit Website
Lincoln's Lunchbox love nothing better than to offer cruelty free, vegan, wholesome, organic, individually hand-made, baked dog treats. They're crunchy, tasty & dogs love them. Of course, they're likely to have their very own personal favourite & every bag is unique, so why not try all our flavours?

Lincoln's Lunchbox dog treats are different. We make doggie treats that are healthy & benefit your beloved pooch, free from fillers, nasty artificial flavours and animal products. After all, every dog deserves that much. That's our promise. It's that simple.

So, why not make sure your dog has some tasty treats in their lunchbox every day? They'll thank you for it.

By the way, for every six bags you buy in one purchase, Lincoln's Lunchbox pledges to donate one bag to a dog shelter (within the UK).