Gower Coffee Company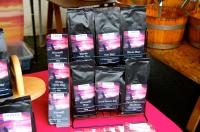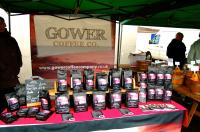 Freshly ground and loose coffee beans
Visit Website
The Gower Coffee Company mixes Marcus Luporini's love of coffee and surfing. He has over 25 years experience in the catering industry. As a family they have been running Swansea's most famous cafe, the Kardomah, for over 40 years.  

Surfing has taken him around the world. He wanted to match his blends with the different surf breaks of the Gower. The blends range in strength and style from easy beach breaks to gnarly reefs.

Three Cliffs is a smooth mellow wave. The blend reflects this. Rhossili Bay has a punchier break that makes you come back for more, time after time.

For coffee with a truly different feel, The Gower Coffee Company is for you.