Goozeberry Hill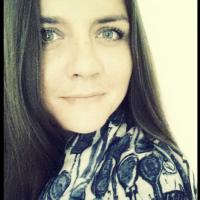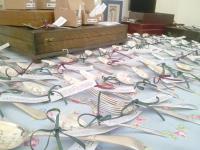 The original UK Home of Hand Stamped Vintage & Antique Cutlery. Re-purposed Jewellery & all things spoons.
Visit Website
I have attended several wonderful Uplands Markets as a stall holder & visitor each time it really feels like being part of a vibrant & diverse community.

°¨¨°º©©º°¨¨°º©©º°°¨¨°º©©º°¨¨°º©©º°°¨¨°º©©º°¨¨°º©©º°°¨¨°º©©º°¨¨°º©

A Little about Me

I am based in the Uplands and have lived here for 12 years (ish) with my family

I have always been fascinated by items from a bygone era and whilst reading a book about Georgian and Victorian Table etiquette I stumbled upon the overwhelming types of cutlery and tableware they used.

Today we usually have just one set of cutlery and maybe one for 'best' when the in-laws come around; but in the past they had an item of cutlery for anything and everything from an tiny egg spoon to an Asparagus Tongs, a fruit knife to a Berry Ladle ( My prized possession is a 19th century silver plated sandwich scissors!) These no longer have a place in the modern home but it saddened me that they would be left idle in a dusty box under the stairs, it was this that prompted me to rejuvenate these once loved possessions into items that would be treasured once more.