Cuckoo Mill Farm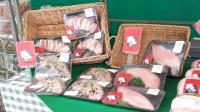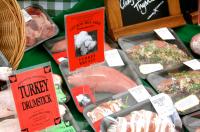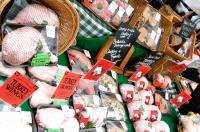 Farm reared turkeys.
Visit Website
Located a mile away from the county town of Pembrokeshire, we are a family farm rearing turkeys to supply the retail trade through high-class butchers shops, farmers markets and internet sales. As all year round turkey producers we serve the catering trade through most of the leading catering butchers.
Celebrating over fifty years of turkey rearing, Cuckoo Mill is run by three generations of the Davies family.

Cuckoo Mill farm fresh turkeys are reared and produced in the traditional manner by S.G.Davies & Sons. We take great care in rearing the birds ourselves in a traditional manner and are committed to producing the highest quality turkey and turkey products for our established loyal customers.