Charcutier Ltd.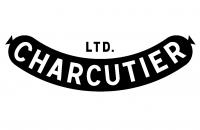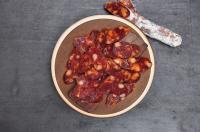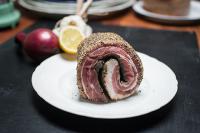 BBC Food & Farming Award Winner 2016! Heritage British charcuterie & speciality craft meats, made from scratch on our Carmarthenshire farm. Bacons, hams, black puddings, salami, chorizo, woodsmoked frankfurters, boudin, polony, bratwurst, cured sausages,
Visit Website
Everything is made by us, in small batches, using rare breed Pedigree Welsh Pork from our own Felin y Glyn Farm, as well as working directly with a number of small family farms to supply us with additional rare breed pork, rose-veal and beef. 

Our produce can also be found in independent delis, farmshops, and premium foodhalls, and we are proud to supply a number of high profile restaurants and brilliant street food companies across the UK.

2016 BBC Food & Farming Award winners- Best Food Producer.
2016 Countryside Alliance Award Welsh Local Food Champion.
YBF Young British Foodie Award winner for meat.
Featured as Heston Blumenthal's C4 Young British Artisan.