Caws Teifi Cheese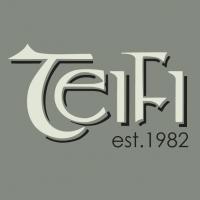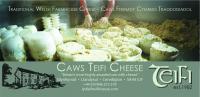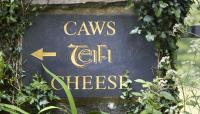 Artisan, raw milk Welsh cheeses
Visit Website
Started in 1982, Caws Teifi Cheese is now the most highly awarded cheese in Britain. 

Making a variety of cheeses, including traditional Welsh Caerphilly, Celtic Promise & Saval (washed rind cheese), Teifi Farmhouse and Gwyn Bach. 

Celtic Promise and Saval are winners of the best semi-soft cheese class sponsored by Jeroboams at the British Cheese Awards in 2000, 2001 and 2002. 

Teifi and Saval were awarded the Dougal Campbell Memorial trophy for the Best Welsh Cheese in 2000, 2001, 2003, 2004 and 2011.

Celtic Promise Supreme Champion at British Cheese Awards 1998 & 2005. 

Teifi oak-smoked GOLD at World Cheese Awards 2007 & 2010. (best smoked cheese in the world!)

Teifi with Nettles won GOLD & the 'Best flavour added' at the British Cheese Awards 2007.	

Saval won the James Aldridge Memorial Trophy founded by HRH The Prince of Wales for the Best British Raw Milk Cheese in 2009! (This is the highest award in British artisan raw milk cheesemaking.)

Celtic Promise & Saval won GOLD at 2010 British Cheese Awards. 

We were also delighted to win the 'Product of the Year 2010-2011' category at the True Taste Awards and GOLD at the World Cheese Awards 2011. Bronze True Taste 2012.

We thank you for your continued support and shall continue to do our utmost to supply you with a product of the highest artisan quality.